Le mystérieux volcan du Moyen Âge (2007)
Informations
Origine :
France
Sortie :
samedi 18 novembre 2017
Titre original :
Le mystérieux volcan du Moyen Âge
Durée :
0h et 53min
Réalisateur :
Pascal Guérin
Acteurs :
Jean-Christophe Frèche, Boris de Mourzitch, Laetitia Lefebvre,
Constantin Pappas,
Genre :
Documentaire
4.5
Fiche du film
Synopsis
Pendant plus de trente ans, dès les années 1970, des scientifiques du monde entier ont cherché en
vain le mystérieux volcan qui a engendré l'une des plus gigantesques éruptions explosives de
ces dix mille dernières années. Les chercheurs savent qu'elle s'est déroulée vers la fin du
Moyen Âge, au XIIIe siècle, et pensent qu'elle a dû bouleverser le climat planétaire. Mais,
impossible de trouver le volcan coupable même si les impacts et les répercussions d'un tel
événement laissent des traces dans la nature. Où se trouvait-il ? Mystère total !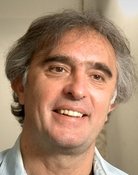 Download
eMule links :
Hidden Content
This board requires you to be registered and logged-in to view hidden content.