I Love Greece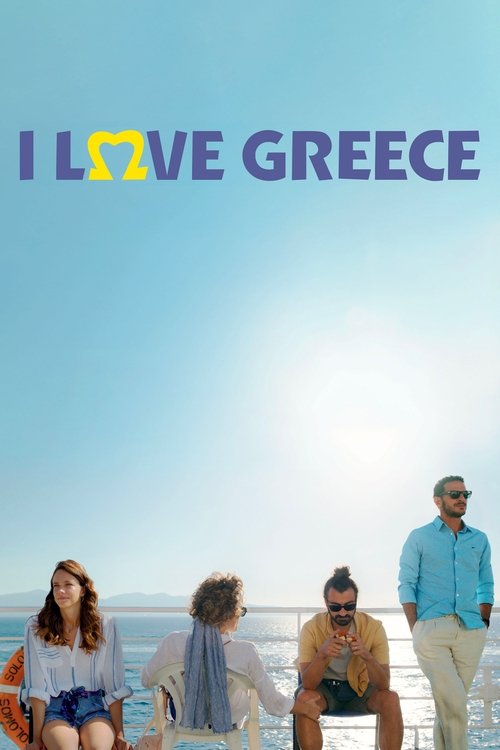 Nationalités :
France, Greece
Genres :
Comédie, Romance
Date de sortie :
2022-07-06
Durée :
02:31:00
Langues :
Français, ελληνικά
Réalisateurs :
Nafsika Guerry-Karamaounas
Acteurs :
Stacy Martin, Vincent Dedienne, Maria Apostolakea, Panagos Ioakeim, Vana Karamaounas, Stelios Mainas, Sofia Seirli, Alexandros Spanos, Kallisti Evangelou, Alkis Panagiotidis, Logan de Carvalho, Nana Mouskouri, Anne Cécile Thirifays, Zoya Sevastianou, Konstantina Tziortzi, Bilio Marnelli, Dino Alexakis, Artemis Economou, Makis Malafekas, Konstantinos Gavriil, Patrikios Kostis, Konstantinos Vassilaros, Karayianni Margaux, Christos Papadopoulos, Stefania Zora, Leon Lappas, Vlassis Kavouxis, Melina Evangelou, Dimitris Prokopoulou, Sofia Kanellopoulou, Panagiotis Stamatakis, Lucia Alvarez, Katerina Dimitrakopoulou, Irena Gregory, Pater Daniel, Dimitris Pepas, Elena Mengreli, Eirini Vachlioti, Barbara Lederer, Charalampos Xomplios, Pinelopi Vasilleiou, Panagiotis Diamantis, Sotiris Letsios, Alexandros Dienis, Heidi Karamaounas-Bollag, Maria Stountzou, Alexandros Tserkakis, Raphaël Sidiropoulos
Lien :
https://www.themoviedb.org/movie/959007
Note des spectateurs :
5.60 (7)
Jean et Marina, un couple franco-grec, partent à Athènes pour les vacances d'été. Ils y retrouvent l'exubérante famille de Marina et une Grèce en crise. Alors qu'ils projettent de passer quelques jours en amoureux sur une petite île des Cyclades, toute la famille décide de les accompagner. Rien ne se passera comme prévu sous les feux de l'Attique…
Nom de la release :
I.Love.Greece.2022.FRENCH.HDTV.x264-PiCKLES
Découpage :
Aucun
Qualité vidéo :
HDTV
Format vidéo :
MKV
Codec vidéo :
AVC/H264
Débit vidéo :
1500 Kb/s
Langue(s) :
Français (VFF) [2.0 (Stéréo)] | AAC-LC à 128 Kb/s
Sous-titres :
Français (VFF) : forcés incrustés
Hidden Content
This board requires you to be registered and logged-in to view hidden content.